Life will always be giving you challenges and learning lessons.
Lately more than most of us have ever seen!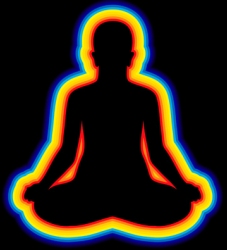 In uncertain times, when each day brings new challenges for you, your family, your business, and the world, Fear, Uncertainty, and Doubt (FUD) can cloud everything.
By choosing to shift your frequency you can change that.
You are invited to join a 7-Week Program offering steps, systems and support for Raising Your Vibration.
It is the most powerful action that you can take at this time to protect yourself energetically.
Isolation is tough and if your "shelter in place" isn't a healthy place for you energetically, these 7 weeks will give you a way to shift that energy and take care of yourself and your loved ones.
What Participants are saying…
"I am now experiencing more joy and contentment in my life!"
"I have participated in three courses with Gwen and they have made a clear difference in my life. As an empath I was drawn to her at first when she offered a powerful way to unshackle manipulative energies from narcissists. Her ways of empowering empaths has helped me be more decisive, present and calm. This brought me to experience more joy and contentment in my life. Her group classes are so supportive and fun."
~ RuthAnna Lindemeir, Canada
"Myself, friends and family have all seen transformation in our lives because of Gwen's work!"
"Gwen is a healer that I have worked with for a couple of years. My experience with her was so beneficial that I have referred her to my dearest friends and family who also see transformation in their lives, as well"
~ Jennifer Leighty
"Gwen's teachings not only brought relief right away, they have also stayed with me and continued to support me"
"Before I experienced a group class with Gwen, I had been feeling very anxious and controlled by external influences. I had already tried many other healers who had given me some temporary relief, but Gwen's teachings not only brought relief right away, they have also stayed with me and continued to support me. The tools I received from her are so easy to apply to daily life. I can feel the shift to my new place of serenity every time I invoke her aid with one of those tools that are now simply a part of me. I wish everyone could have this gift."
~ Jean, a teacher trainer
Why would you want to Get Off of the FUD Rollercoaster?
When you're in FUD... fear, uncertainty and doubt you're going to experience more:
Pain & discomfort in your physical body
Mental confusion
Emotional drama
Difficulty with achieving things you desire
Everything seems denser, heavier, darker
A sense of hopelessness
Lack of self worth
AND... Of course more FEAR, UNCERTAINTY AND DOUBT!
How do you get off of the FUD Rollercoaster?
You Raise Your Vibration!
When you vibrate at a higher frequency...
You feel lighter in:
Clarity
Courage
Calm
Control
Confidence
Compassion
Greater personal power
A life full of synchronicities
Positive outcomes
Good fortune
Ability to manifest with ease
"The tools she offers are both practical and magical, real resources for healing and empowerment."
"Gwen's work has been pivotal for me in creating strong boundaries and finding a greater strength to release myself from a draining and manipulative person, and to trust and honor myself and my own truth. The tools she offers are both practical and magical, real resources for healing and empowerment. Gwen herself brings the light to this work, as well as great empathy and humanity. And let's not forget, fun!
Within about a month of using the tools, I not only found freedom from "my little vampire" but created a space for me to reconnect with someone I hadn't seen in about three years, and through her I am currently represented by one of the top commercial modeling agencies in Los Angeles."
~ Burbank
Total Package Value $1997
From Heartache to Joy Special Offer $97

Tell Me How I Can Raise My Vibration
.....so that I can Get Off of the FUD Rollercoaster and step confidently into my next new normal!
If your world has been spinning and you're feeling upside down, I want you to know...
No matter what's going on in the outside world,
you can choose what's going on in your inside world.
Get the Raise Frequency - Release FUD (fear, uncertainty, doubt) Program and Get Off the FUD Rollercoaster! You'll be given steps, systems, and support to raise your vibration in the face of other's negativity and the current state of much of the world.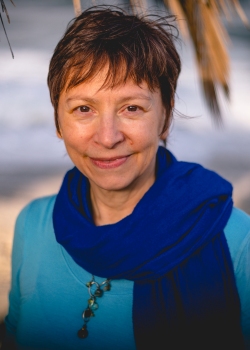 Gwen Lepard is a Luminary who lights the way to self-love, joy, and worthiness.
As creator of the Lepard Method™ Certification Program, a Baggage Begone™ Facilitator, Speaker, and Author she helps empaths who've experienced narcissistic abuse overcome their relationship baggage, optimize their self-love and own their personal power so that they can have the love, peace, and freedom they desire. What she's passionate about is creating Radiant Relationships that stand the test of time.
She hails from the mountains of Montana and she has a presence that inspires others to live a more open, genuine life with gratitude, self-love, and compassion.
She experienced multiple sexual assaults in her teens and then married someone who's rage and narcissistic behavior subjected her to verbal, emotional, and finally physical abuse. She knows that the residue that is left from abuse such as this can cause a sense of worthlessness, powerlessness, inadequacy, and continues to affect people in all their relationships over their lifetime.
As she grappled with a lost sense of self, Gwen found tools, teachers, and the tenacity to clear the confusion, conflict, and criticism of narcissistic abuse. She turned her experience into fuel to create a fire for freedom that she'd never found before and began to engage and empower other empaths who'd had similar experiences.
She gathered a toolshed of modalities and methods to help herself and others heal. Among them, Energy Medicine Practitioner, Decrees Practitioner, Success Strategist, Master Hypnotherapist, NLP Master Practitioner, and Quantum Jumping.
She's an International Speaker, Award-Winning Broadcaster, and has Co-Authored a number of books including a book with Joe Vitale and Marie Diamond from the hit movie and New York Times Bestselling Book, "The Secret." She has appeared on numerous telesummits and podcasts including: From Heartache to Joy, You Wealth Revolution, Academy for the Soul, The Transformation Show, Light Warrior Radio Show, and the Scientific Healing Radio Show.
When she's not helping remove relationship residue, clearing energetic shackles, and emotional baggage, you can find her dancing, creating healthy gluten-free, dairy-free, plant-based whole foods and treats. Guilty pleasures are the occasional movie binges, romance novels, and tiny house videos.
When you work with Gwen, she's like a guide-by-the-side that has access to powerful resources that help you remove the energetic shackles that create repeating relationship patterns and keep you from living the life you dream of and being who you feel like you're meant to be. She's been there and can help you maneuver past the pitfalls in record time so that you can have a radiant relationship with yourself that brings you cheer, calm, and confidence. Ultimately, so that you can live your life of freedom, peace, and joy!
And Don't Miss this Special Add-on Offer Available at Checkout
Include a Live Group Call (Q & A/Clearing) PLUS 30 minute session with Gwen
Live Group Call Date: April 15th, 10 am PDT / 1 pm EST
Total Package Value $1997
From Heartache to Joy Special Offer $97

Refund Policy: No refund since all services, I will use remote Archangel Healing and will use a lot of my energy when astrally visiting and healing an individual.
Each session stands on its own, so you can use them as needed at any time!
Over the 7 sessions you'll gain:
1

Clarity - a perception shifter and a way to gain support from nature
Earth Day Healing
Clarity from Nature
Instructions on how to hug a tree
Divine Clarity Meditation
2

Courage - how crucial this level of consciousness is to the world
Number of people that can bring the planet to Courage
Courage Exercises
Embrace Your Wings of Courage
3

Calm - a healing meditation to tap into your deepest resources
How can you be relaxed, tranquil and serene
Awareness
Breath
Connection
4

Control - a fun way to take back control when spinning out
Control
The Illusion of Control
Taking back Control of
the thoughts you think
the images you visualize
the actions you take
5

Confidence - saying yes to trust, faith, belief to be your best self under stress
Three different ways to confidence:
6

Compassion - willingness, kindness, and gentleness will serve you well no matter what situation you find yourself in
Three Steps to Compassion:
Awareness
Acceptance
Action
7

Celebrate - every little win is a win and we acknowledge our wins to gain more triumphs, successes and victories
We cover three ways to celebrate:
Acknowledge
Appreciate
Action
You'll receive methods to use to raise your vibration, shift your self-talk, and feel more in control of what you can control.
We made it easy for you! You can watch or listen to either each complete training OR individual segments! All the meditations are separated out too! There are over 35 audios and videos alone in the Virtual Training. There are additional resources and bonuses.
Total Package Value $1997
From Heartache to Joy Special Offer $97

Refund Policy: No refund since all services, I will use remote Archangel Healing and will use a lot of my energy when astrally visiting and healing an individual.
And Don't Miss this Special Add-on Offer Available at Checkout
Include a Live Group Call (Q & A/Clearing) PLUS 30 minute session with Gwen
Live Group Call Date: April 15th, 10 am PDT / 1 pm EST
When you're feeling more positive and calm you raise the vibration around you and others tend to begin to relax without knowing why.
Listen and watch at your convenience and receive the energies, clearings, and healings embedded in each of the recordings!
"Multiple AHA Moments"
"I have been in 3 of Gwen's classes and have had multiple private sessions with her. I have had multiple, multiple aha moments. These moments have changed my well-being, my energy, my self esteem, my life! I am very grateful Gwen has been in my life!!"
~ Ginny R Florida
"Calls fun to attend, leave feeling more positive"
"I love Gwen, so much that I bought everyone of her programs. She's very positive and upbeat but also very organized and punctual. It's easy to access the content which is chock-full of ways to raise your vibration. The calls are so much fun to attend, I would leave every call feeling more positive."
~ A.H.
"Lifted The Heavy Burden And Helped Me To See More Clearly"
"When I reached out to Gwen, I had a heaviness and confusion in my mind and heart from abuse and trauma that I continually found myself immersed in despite all the work I do on myself. Gwen was such a light, inspiration and deeply connected that I knew I had to work with her. She has certainly lifted the heavy burden and helped me to see more clearly as I remain positive in my day to day life.
Gwen is certainly a bright light and unique. From my first session with her I felt a pull to her energy. She's so grounded and such an honest and loving person."
~ Aranda, Sydney
"Healthier Boundaries"
"Within a week of doing Gwen's meditations, my energy changed and I began gaining more and more awareness. I noticed healthier boundaries and less "static" from others. Gwen gives you pragmatic, valuable tools to use in everyday life."
~ N.P.
"Visualizations In Your Classes Are Amazing"
"I was totally amazed and blown away during my one on one session with you Gwen. You picked up exactly what I was feeling and then you could tell and what kind of dark practice I had been subjected to, without me telling you! You have a beautiful soothing voice and your Light language is powerful. Your visualizations in your classes are amazing as well. Thank you so much."
~ N Mehra
"I Felt Lighter, Happier and More Confident"
"All my life I have carried chords and hooks from past traumas and beliefs. In one session Gwen cleared these hooks and chords and immediately I felt lighter, happier and more confident. Gwen's processes are amazingly fast and powerful and I cannot recommend her highly enough."
~ M.W.
"A Tonne of Weight Came Off"
"I absolutely loved Gwen Lepard' s clearing of the responsibility cloak. I swear I felt like a tonne of weight came off me. I was able to breathe more openly and clearly after that and I was able to see whose energy was it that had me engulfed!"
~ Pearl Khan
"Good Opportunities, Good Health, Money Came In"
"I was feeling very disoriented, directionless and full of anxiety before I started working with Gwen. In a month, I felt calmer, more grounded and comfortable with not knowing where I'm headed. The minute this happened I was able to attract more good opportunities, good health, money came in and my vibration grew to that of being in gratitude. I saw a world of difference and call this my Gwenformation - transformation with Gwen!!!
She's brilliant, vulnerable and open to give you the support you need to mould your container!!! I love her special touch with the meditations and the ancient language which aid in my awareness and growth."
~ SM, Kolkata
Get Off the FUD Rollercoaster NOW
Raise Your Vibration 7-Module Course. Feel more Calm, Confident, and have Clarity going into your Next New Normal.
More Words of Praise and Shared Experiences
"Deep healing and transformation happens after each call!"
"I have experienced deep healings and transformation after each course call. Thank you so much Gwen. You are such a blessing.
I also love all the bonuses including the raising your vibration spray recording. That really shifts me."
~ Barbara
"With Gwen's help I feel confident and recognized."
"The work I have done with Gwen has helped me in a clear and meaningful way. On the way I had to depreciate and lock myself up. With Gwen I felt confident, and really recognized, all questions are heard and answered during the meetings, in a great sharing. Gwen for me is: strength, generosity and joy."
~ Anonymous
"Gwen helped me find my wings so I could fly!"
"Thank you Gwen for a wonderful session. I was holding myself back in my life. I couldn't go forward, or progress in life. You removed the shackles that were holding me back and gave me wings so I could fly. I can't thank you enough."
~ Houston, Texas
"Gwen has empowered me to trust in myself and my abilities!"
"Working with Gwen has empowered me to truly trust in myself and my own abilities to heal myself from past traumas. Her extensive knowledge, intuition, experience, and modules have given me incredible tools to feel my sovereignty and transformation. I am immensely grateful for her and the work she does for me and the world.
During one session, her guidance through meditation and energy space channeled my own sovereign self to show herself to me, empowering me, and connecting to me to my power source which I had buried nearly a decade ago due to an abusive relationship. I see her now, thanks to Gwen's loving and powerful ability to hold space and help us heal with ourselves."
~ Candace, Bellevue
"If you are looking for freedom and liberation from anything...work with Gwen!"
"Amazing session! If you are looking for freedom and liberation from any -thing or one- don't need to look more. Gwen goes to the point, respects and creates a lovely space where you feel safe and loved!!! Thank you so much Gwen!"
~ Natalia C.
"As a Healer I Needed Another Healer to Help Guide Me"
"I was drawn to book private sessions with Gwen after having some PTSD from trauma that happened in my past. I knew as a healer I needed another healer to help guide me through detaching energetically from the past to move forward.
I was amazed after one session how my relationship with the perpetrator of the trauma changed. I started owning my truth in a healthy way and feeling at peace. What I was completely in awe of was how much my session energetically impacted my daughter's energy towards her past trauma. Gwen is a highly intuitive and gifted healer. I am grateful she has found her purpose on this planet to help others do the same."
~ Kim McDonnel, Intuitive healer and author of "You Change, They Change ~ How To Take Control of Your Life by Losing Control Over Others."
"How does one put into words the beauty and depth of healing, learning, teachings, change, shifts in vibrational frequencies that one receives from Gwen? I have had the opportunity to be in a course and calls: beautiful, generous, empowering! Her willingness to be vulnerable, openness, honesty, creates safe space for self exploration. I love her metaphors, reframes that encourage release/ letting go for deep healing to occur. I gained so much from her meditations- felt connection to my divinity. I released & surrendered and reconnected to my "wings" to fly fully empowered within: divine feminine balanced with divine masculine - wow the freedom! Priceless, precious... ascension into higher dimensions- integration- a humbling experience! Thank you with deepest gratitude.
I wholeheartedly recommend Gwen Lepard a true Luminary- Divinity.... I felt her warrior fearlessness and humbleness a true example of beautiful loving compassion(I am honored and grateful to stand with her)!
I feel the purity from her heart to assist humanity in the healing that unconditional love of self and others brings! A beautiful Being!"
~ Romelyn Woodruff
"I quickly was able to release my anxiety and it hasn't come back!"
"When I first connected with Gwen I was due to travel to my home. I was experiencing so much fear and anxiety because I was headed into an atmosphere of narcissistic behavior. I was sitting there feeling hopeless and afraid because this always happened when I went there. I did not want to go, but I had to, having postponed it several times before.
Gwen worked with me and helped me through her process of clearing narcissistic energy and cutting the cloak. It was unbelievable the lightness I felt that night. What a transformation, it was quick and real. I haven't had the anxiety around this issue again. If anyone bothers me enough I quickly pull out my scissors and take off that cloak of responsibility. Gwen thank you for all you do including those special classes that I have the privilege to attend. You are awesome."
~ Philomen
"The pain in my back is gone!"
"I used to have all sorts of issues with my back. Mostly in between my shoulder blades. I did a meditation of Gwens about finding your wings. I literally cried when I embraced mine. I have not noticed any pain in that region since. I find her voice soothing and easy to follow for guided meditations and hope everyone can experience the peace that I have in doing her meditations and speaking with her. I am grateful to have found her!
Today, I had to take a "time out" after my husband said something to me that would normally cause me to react and I am sure he had hoped for a reaction. I took a minute to ground myself and then put the disco ball above my head that Gwen uses to pull out the cords and hooks that get attached from other people. I moved this ball all around me. I opened my eyes and . . . I was different. He was different. He was nicer. I was grounded. It was amazing."
~ Erin Rose. Atl, Ga
"Working with Gwen is a game changer!"
"Since my work with Gwen, I have found clarity and peace in my choices to terminate a marriage, a job, and a friendship. In the aftermath of these choices, I feel I am aligning myself with a higher vibration of living, and the evidence of that is in a job that appeared and in people who are showing up in my life. Gwen is indeed a game changer!"
~ Leslie H
And Don't Miss this Special Add-on Offer Available at Checkout
Include a Live Group Call (Q & A/Clearing) PLUS 30 minute session with Gwen
Live Group Call Date: April 15th, 10 am PDT / 1 pm EST
Total Package Value $1997
From Heartache to Joy Special Offer $97

DISCLAIMER: The information on this site is not intended or implied to be a substitute for professional medical advice, diagnosis or treatment. All content, including text, graphics, images and information, contained on or available through this website is for general information purposes only. Please see a medical professional if you need help with depression, illness, or have any concerns whatsoever.
WE DO NOT OFFER MEDICAL ADVICE, COURSE OF TREATMENT, DIAGNOSIS OR ANY OTHER OPINION on your conditions or treatment options. SERVICES OR PRODUCTS THAT YOU OBTAIN THROUGH THIS WEBSITE are for information purposes only and not offered as medical or psychological advice, guidance or treatment.
CONSUMER NOTICE: You should assume that From Heartache To Joy has an affiliate relationship and/or another material connection to the providers of goods and services mentioned on this page and may be compensated when you purchase from a provider. You should always perform due diligence before buying goods or services from anyone via the Internet or offline.
REFUND POLICY: Please know that in order to honor the Law Of Energy Exchange, all exchanges need to be fair energetically. We love and honor all of our valued listeners and speakers. We are happy to offer a hassle free, 30 day Money Back Guarantee to our customers to help them decide if a certain product works for them or not. However, in order to honor our speakers and their hard work we can only offer refund on one package for every customer per 90 days. Multiple refunds by same customer within 90 days will not be accepted. If speaker's offer involves personal sessions, then guarantee will be voided if the session has been availed. Additionally all refund requests should be sent within the 30 day guarantee period. We thank you in advance for respecting the energy exchange.
Copyright © 2021 - Eram Enterprises Inc - All Rights Reserved