Are You Ready To Increase The Flow Of Money & Prosperity In Your Life?
Strengthen Your Money Capabilities By Aligning Your Self To Achieve Your Highest And Best Outcome In 3 Steps:
Money is everywhere. There is more than enough for everyone. However…
...money is energy that vibrates at a VERY HIGH frequency…
And in order to receive more money, we need to raise our vibrations - so that we can tune into the same frequency as money…
Most of us have beliefs, values, and programming that sustain the idea that money is somehow unattainable.
Money frequencies travel through the filters of these beliefs... And whereas you might not be able to change all of these in one day...
...if you are open to investigating the root cause and are willing to make the shift, reclaim your position of strength, and move your Self into the same Higher vibration as money, MORE MONEY is guaranteed to come to you!
You desire deeply to shift your money reality - to change your financial state one day - but your vibrational frequencies keep bringing you back to square one…
No matter how hard you try to manifest, no matter how pure your intentions are… To attracting more money the 3 key elements required are PURGING, ACCEPTING and MANIFESTING.
When you jump straight to manifesting without looking at the first 2 steps, creation becomes either very difficult or non-sustainable over a period of time.
Most people don't even realize that they are skipping 2 key steps in the process of creation, and they jump straight to manifestation...
To have MORE MONEY - you must follow
Zeenat's 3-step process of
Here Are Some Results Zeenat's Clients Have Reported From Working With The Process
"I got married to an amazing man!"
"When I first spoke to Zeenat I loved the way she explained to me the work she does, how it works and her voice was so soothing. I started healing since that moment. I had a few fears and concerns, one of which was my Marriage. So we started working...she downloaded a beautiful grid for me and did sessions after sessions. I started releasing my fears and transmuting my fears to hope, love, joy and happiness. She would always encourage and guide me on the right path even if I would find it tough or too long. She consistently supported me and showered me with love and blessings. This year in March 2020, I got married to an amazing man! He is indeed a person whom I was waiting for. I trust that it is the gift of all the work Zeenat has done with me. I am so blessed to have her as a mentor and friend. She is an amazing soul and her work is beautiful. Thank you so much for everything ☺️☺"
~ MDS

"Experienced an immediate release!"
"Zeenat's contribution in Light Language is amazing. Be it grids, Light language transmission or the one-to-one sessions, I have experienced an immediate release in these sessions which are extremely experiential. The grids, we have in our house and office resonates so beautifully with us and reflects how it was created exclusively for one's need."
~ SL
"I know more finances are coming to me, I can feel it!"
"I am so grateful for the power, energy and vibration in the money grid I purchased. When I opened it and took a good look at it, I immediately felt the energy emanating from it. It was Divine. In your email, it said that you might receive a refund when you get the grid. Within 1 week I received a $50.00 refund from a doctor's office I went to 4 years ago. Wow, I got a refund! A couple of weeks after that, a relative said they wanted to give my daughter and I, an inheritance, that we would get when she passes. She said she didn't want to wait until she passes, she might live another 15 years. She is quite healthy. So she sent us a great sum of money. I feel the grid working in the background. I look at it and consciously connect to it in the morning when awakening and evening before I fall asleep. I know more finances are coming to me, I can feel it. Thank you for creating it. I have become more Blessed!"
~ Ginny
"Lots of things have happened since listening to your recordings!"
"It's been a while ago I received your most beautiful money grid. Beside the fact that it's most beautiful, it also has something magic. So often I'm called to look at it and something inside of me starts to move. Lots of things have happened since listening to your recordings. Then I had a session with you and that alone was worth everything. Your energy is amazing and I could feel so much shifting inside of me. The money problem is not solved when you look at my bank account and I know that this is an illusion. Your work gives me the understanding of this process and the knowing that everything is perfect like it is. Therefore I cannot thank you enough for your amazing work. I would absolutely ask you to give Zeenat and her work a try!"
~ Martina Waidhas
"I got a new job!"
"Hello Zeenat, I'm happy to inform you that I just got a confirmation for a new job. I believe the Laxmi grid really helped with my job application."
~ JP

"Wonderful things have been happening in my life!"
"I wanted to give Zeenat Lakdawalla a huge shout out. Her sessions are amazing and she tells me things I had thought I buried deep so I would never remember and we cleared them!! Wonderful things have been happening since!! I have had two sessions now and about to book my third. Highly recommended booking yours."
~ MP
Have you ever wondered why the same patterns keep repeating in your life?
Are You Skipping The First Two Essential Steps Of The Manifestation/Creation Process?
Manifest More Money & Prosperity Today By Following Zeenat's New Process...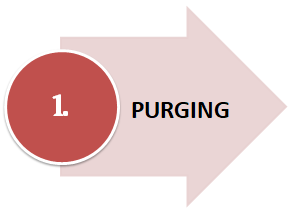 Releasing Limited Money Mindset From The Physical, Emotional And Mental Body
First identify your negative money beliefs. Perhaps they come from family or ancestral lineage. And allow these lower energies to be released from fear and money beliefs controlling and creating money gaps.
This process will move you into a space of awareness - a space in the physical, mental, and emotional state, and expand your self-worth (and thereby your net worth!). From this space releasing or purging becomes an EASY act.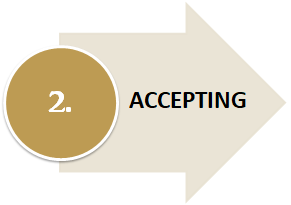 First ME And Then The WORLD
Once the first step of purging is completed, we let the internal compass guide our money reality. We start to recognize, reflect, and release ourselves of being our own money blocks, and we learn to HARNESS the power of Self to attract more money.
As we go through the second step of accepting, we forge a new relationship between Self and Money. We allow Self-Forgiveness in order to move forward. We start seeing executed money making ideas ALL AROUND US.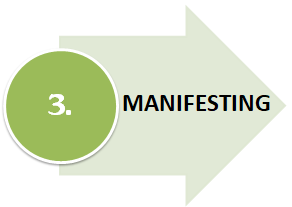 I Am The Creator Of All Creation
Allow the flow to begin! Now that you understand the working of money, you will learn to say 'YES' and set in the ease of asking from the Universe.
Acknowledge the Divine Guidance to allow the FLOW OF MONEY, be in the space of gratitude and allow the Creation to happen.
Are You Being Your Own Block To Money?
You cannot create the future you desire if you walk from the past as a reference point..
Do you ever wonder why patterns keep repeating in your life?
Do you feel GUILT, FEAR, SHAME, EMBARASSMENT and a feeling of not deserving? And this keeps you from manifesting more money in your life?
Do you feel a LACK of control with money?
Do you feel scarcity or FINANCIAL OVERWHELM?
Do you feel guided to do more, but there is LACK OF CLARITY AND DIRECTION?
Do you feel BLOCKED in manifesting?
Do you feel INSECURITY about your future?
Does it feel like no matter how hard you try, you're just not getting the results?
The 21 Days More Money Growth Mindset Program Will Help YOU Overcome ALL Money Blocks And Limiting Beliefs & Raise Your Vibration To Attract More Money, Healthier Relationships And All-Round Abundance & Prosperity!
It's time to change relationship with SELF and attract MORE MONEY
It's time to let go of limiting beliefs, unhealthy boundaries, raise self-awareness, self-worth, self-respect, and self-forgiveness - to be in the high vibration of money.
It's time to clear your mind, body, and soul, and move away from your family's and ancestor's stories and beliefs around money, love, and health.
It's time to foster a healthy relationship with money.
Zeenat's brand-new program is now available to 'From Heartache To Joy' Elite Members ONLY, and for a limited time.
Zeenat's program is still in "beta" and she has agreed to give EXCLUSIVE access to the most cherished members of the From heartache To Joy community only…
Money is everywhere…
There is more than enough for all…!
The question is...
Do you want to raise your vibrations and open your frequencies to receive more money, love, and good health?
Do you want to transmute negative energies and vibrate in the positive high frequency of the Law of Attraction and Manifestation?
Do you want to overcome fear, guilt, judgment, resentment, jealousy, and other undeserving energies that are holding you back?
Do you want to take control of your money creation and manifestation capabilities?
Do you want to be free and create your own reality?
If the answer to ANY of the above is 'yes', then you should have one goal, and one goal only:
Sign up for Zeenat's exclusive package TODAY & Transform your world in just 21 days!
Total Package Value $2217
From Heartache to Joy Special Offer $197
Special Beta Pricing: $97!

OFFER EXPIRED
Zeenat Has Helped Countless Of People Just Like You Clear Limiting Money Beliefs & Instilled A Money Growth Mindset
Join Zeenat's Elite-Members-Only Program Today!
"I am moving towards a better life!"
"Thank you so much Dearest Zeenat
I am continuing to shift powerfully, and now have a better understanding of the situation that has been. For the first time in my whole life, I can really feel I am moving towards a better future and away from what has been so dysfunctional, seeing that the relationship was for my highest good to receive the lesson needed for me to release what was needed to be released from the time with ex-husband. Something huge has really shifted, feeling so liberated"
~ LN
"I received 2 unexpected cheques!"
"What you just said resonates so much with me and explained so much of what was going on in my life until recently !....
I have also received 2 unexpected cheques !!!!"
~ AA - Hollywood
"Money is no longer an issue!"
"Much appreciation, Zeenat, for your valuable work! I am feeling increasingly graceful and what it's like to be genuinely feminine for the first time in life. There's a sense of completion or wholeness in what had been fragmented in my energy.I feel embraced by the Divine Feminine, which is both nurturing ... and empowering. Money is no longer an issue because I feel supported in Abundance by the Divine. While writing this I realize I am in love with myself and all is well. Thank you, Zeenat!! Eternal gratitude to you!"
~ DL - USA
"I feel so synchronicity all around me!"
"It's amazing your downloads and work..I feel so synchronicity all around me. The money grid has become my lover, soulmate friend I talk to it and sometimes sleep keeping it on my left side..palms on it. thank you so much for everything u have changed my life."
~ N
"I have started receiving gifts, meals, after my money grid"
"Yes, I have started receiving gifts, meals, after my money grid. I thank my grid and the grid fulfills my wish in the best way. Feeling excited to get started a new business venture. received an idea today."
~ NR
"Got 2 new clients in 2 days!"
"I received my grid 4 days ago and got 2 new clients in 2 days and today I feel that procrastination will soon be a thing from the past. One of my friends felt protected yesterday as soon as she entered the room where I hung my grid. I put the grid face down and that feeling disappeared."
~ OD
"The Day I Received My Money Grid In The Mail… I Also Received An Unexpected Check For $900!!!!!"
"The day I received my beautiful grid $900 showed up out of nowhere!!! And after working with Zeenat 1:1, I had instant shifts in several aspects of my life... my husband got paid 4 days early, money in my bank accounts is still there a week later and has multiplied... by a lot! Zeenat is amazing and extremely accurate in her work and readings! Don't miss out on working with her!"
~ J
"I Experienced Results BEFORE The Session Even Happened! That Week I Made TWICE The Income I Normally Do.... Unforgettable Session!"
"I've been struggling financially for probably multiple lifetimes! So I originally scheduled a finance related session with Zeenat, but it became so much more! I knew I had blocks around it and I knew that Zeenat speaks the light language... which I had never experienced before and that's why I wanted to work with her. I had been listening to the mp3 she provided for several days before my session... and I experienced results before the session even happened! That week I made twice the income I normally do!
Zeenat summed up in one word, my entire problem, not just regarding finances, but life! It made me so acutely aware, it made such perfect sense, it was like someone turned on the light in the dark room. There was a palpable presence of helping spirits around, I experienced very clear and beautiful visions, including one of what could be the Goddess Lakshmi herself. Unforgettable session! I wholeheartedly recommend working with Zeenat 100%... her work is very powerful! Thank you for the experience!"
~ Aleks
Try The World's First Light Language Program And Manifest More Money With Ease & Joy In Just 21 Days
Zeenat's transformative super robust 21-days program covers 3 core areas: Purging, Accepting, and Manifesting and you will work on each core for a week.
Here's how you will upgrade your Self:
Week 1: Purging

Releasing Limited Money Mindset From The Physical, Emotional & Mental Body
Identify negative money beliefs from family and ancestral lineages
Create Space in the physical, mental and emotional state
Reconnect and expand your self-worth and, in turn, your net-worth
Set healthy boundaries that serve you
Work with your inner critics undermining your money progress
Move into a space of awareness to make or purging an easy act
Release lower energies of limiting money beliefs that create money gaps
Release debt - not only money but also non-financial and karmic debts
Week 2: Accepting

First Me, Then The World
Harness the power of Self for more money
Recognize, reflect and release yourself of being your own money blocks
Embrace and work with the Inner Child to release and heal destructive patterns
See and execute money making ideas all around you
Learn how to see and execute money making ideas all around you
Discover how to allow Self-forgiveness in order to move forward
Build relationship with Self and money
Shift in physical and emotional weight and waiting
Improvement your sleep at night and glow during the day
Week 3: Manifesting

You Are The Creator Of All Creations
Understand the working of money
Say 'Yes' and open up to a Universe of infinite potentiality
Set into the ease of setting intentions into the Universe
Discover how easy it can be to receive that which your already inherently have
Acknowledge the Divine guidance to allow the flow of money
Being in the space of gratitude and allow the Creation
Increase in energy level to do more and better
Every day you will spend 30-40 minutes developing new habits that allow you to focus on abundance, take inspired action, and see extraordinary results!
The daily schedule for each week is as follows:
5 - 7 minutes download
10 - 15 minutes of physical activity
10 - 15 minutes of non-physical activity
Know How To Purge, Accept, and Manifest...
And Make 2020 Your Most Abundant Year Yet!
What Happens When You Choose To Shed Old Limiting Beliefs & Start Creating New Money Beliefs & Patterns
"A HUGE sense of release and support"
"An INCREASED FOCUS and more goal-oriented"
"Money and gifts come to you unexpected ways"
"RELIEVED and LIGHTER, joyful, and a sense of greater freedom"
"GROUNDER and strong in otherwise nervous situations"
"A release of self-doubt and an INCREASE IN SELF-WORTH and acceptance"
"More aware of opportunities when they present themselves"
"A shift in energy to ATTRACT MORE MONEY"
"A weight lifted off their shoulders, stronger, and creatively charged"
"A sense of BALANCE & CALM in handling tough situations"
"Ease in letting go now, and EASILY RECEIVING and giving more"
"More connected with one's Higher Self"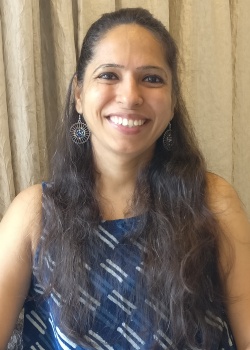 Zeenat is a Spiritual Artist and the creator of the world's first Light Language Sacred Geometry Crystal Grids. She is a certified practitioner for the Akashic records, Tibetan bowls, Scrying Level 1-3, Pendulum Dowsing with Angels, Angel and Tarot Card reading, Crystal Therapy and a Munay Ki teacher.
She started her journey over a decade ago, being a Light-worker with high intuitive capabilities! She uses Light Language along with other modalities to get her clients fast and consistently powerful results. Are you ready to catapult yourself into a Universe where money flows to you effortlessly, wealth, health, and amazing relationships?
Zeenat will bring the Divine Light as Light Language through both writing and sound. The Light Language Grids are codes and instructions from the space of unconditional Love. Zeenat channels these energies from the stargates and multidimensional galaxies to help her clients heal and manifest more money, create fulfilling careers, achieve complete financial freedom, find a life partner, and MUCH more! Work with Zeenat and find out for yourself how powerful Light Language can be!
Herself, Zeenat is LIVING PROOF of the effect of using the powerful download and Grids in daily life. Her work with using Light Language allows her to continuously and graciously receive heightened trust, attracting higher dimensional work, ease in manifestation, a constant flow of money and abundance, and a constant sense of support internally and externally. You, too, can experience this TODAY! Say YES to this package and start summoning infinite wealth and money. From the moment you say 'yes' to this package you will already start noticing the shifts internally...
More Raving Reviews From Zeenat's Countless Satisfied And Now Wealthy Clients
"I Was In A Really Bad Financial Place UNTIL I Received My Money Grid!!! Everything Started To Turn Around And I Even Got Offered A New Job!!!"
"I have been in the technology profession for the last 30 years and worked in the United States and United Kingdom for a number of years. In spite of a successful career I have been under tremendous financial stress and instability in my job since the last 8-9 years. This year with Brixit and the uncertainty in the British economy I faced the prospect of losing my contract and was slapped with a huge tax bill. It was during this time that I connected with Zeenat.
After a few sessions where she was able to make me understand the root of my problems by connecting with my higher self. She also suggested that I get the Ganesha grid, which would take a few weeks to prepare. At that point, I had no idea what this was and how would it reach me in London!
In a few week's time, a few days before the grid was to be ready a friend said he was travelling to London and if I had anything for him to carry! At this same time, my tax bill was due and I was short by a significant amount and didn't know how I would cover it.
Mystically when my friend handed me the grid he also handed me the exact amount that I was short asking me to keep it for him for a few weeks until he needed it. This was the beginning of my connection with the energy of my beautiful grid. There was no stopping me after that! As the weeks unfolded I was able to secure a position within my firm and my bosses who had never appreciated my work suddenly recognized and valued me as an important member of the team!
I am now determined that enveloped with the energy of the grid I will be able to settle my financial matters and bring significant changes within me so I can be in sync with the universe and be able to receive its abundance, improve my life condition and be an oasis of calm and peace at all times!"
~ N. P
"I Started Receiving Gifts From Strangers, I Have Been Upgraded On Multiple Flights For FREE and… I Received An Inheritance From An Aunt Who I NEVER Thought Would Ever Give Me Anything!"
"When I first held the Lakshmi grid, my body started vibrating and I felt a lot of love. My experiences with the download have also been amazing as I started receiving gifts from people who didn't know me, I was upgraded twice on flights and not just once. I received an inheritance from an Aunt who I never thought I would get anything from. People who I need help from just come into my life to show me direction for my work or anything else I need. God bless you Zee and as she always says. A big YES to more!"
~ F.B.
"Zeenat's Grids Are A Must Have!"
"Zeenat's artistry is exceptionally refined and sophisticated. I have four grids from her and as an ardent fan of the written and spoken light language, I find her work very easy to connect to. It is subtle in its working, so one has to be mindful of how it is working in our lives, but work it does!
I highly recommend it for all sensitive people, lightworkers, star seeds and empaths. Her customised grids work for us uniquely, but even her Laxmi Ma and Lord Ganpati grids are worth having. They are all aesthetically pleasing so just for their beauty too, they are wonderful pieces of art!"
~ Nidhu Satish Kapoor, Founder Mystic Lotus & Dragonflies
"I Started Gaining Money From Multiple Sources… My Money Grid Saved Both Me And My Bank Account!"
"I received the Laxmi Grid last year and together with her MP3 was an amazing experience for my bank account! It actually stayed normal... meaning there were no alerts for low balance and instead I was gaining money from multiple sources like getting refunds and consciously controlling needless spending!
I am so grateful for this healing because being on a fixed income it really helps to be mindful of my spending. I wholeheartedly recommend working with Zeenat for the miracle healing she provides! When you accept and open your mind, body and soul for the experiences... they happen! I would also like to mention that Zeenat is awesome for sure... I feel honored and blessed to have worked with her! Much appreciation and thank you!"
~ Mehar
"After The Light Transmission… Best Sleep EVER!"
"During the retrograde time Zeenat you had put up a light transmission on our group!!! After hearing this transmission I had a fabulous sleep that night and got up refreshed in the morning. I never had this kind of sleep for a long time!!! Thank you Zeenat for your Divine work!!! God Bless you!!! Love and Light!!!"
~ S.
"The Light Transmissions Helped Me Speak My Truth… And Get Inner Strength To Take Action!"
"The Clearing transmission helped me to get the inner strength to take action on what was long pending. It also helped me feel detached in general. The Release transmission helped me go to the root of things which were long buried & kept cropping up again & again as I had not addressed them. I could speak my truth about issues which keep cropping up time & time again! Divine Thanks!"
~ A
Available for a Limited Time Only
BONUS #1: The 75 Blocks To More Money PDF
BONUS #2 : Program Completion Compilation PDF
21 Days More Money Growth Mindset Program
World's First 'Light Language' Program
To Manifest More Money In Just 3 Weeks
Total Package Value $2217
From Heartache to Joy Special Offer $197
Special Beta Pricing: $97!

This package is designed for you to spend 30-40 minutes every day to do powerful energy work, clearly outlined in a daily program that is provided to you when you invest in this package.
This daily schedule will allow you to:
Release lower energies (emotions) such as fear, worry, insecurities, and old beliefs around money and Self.
Accept that you - your Highest Self - is who you truly are, and you are the more powerful Creation of all
Manifest from a place of Divine presence and open yourself up to the Universe to receive more money, financial wealth, health, and abundance.
The world's first Light Language program has daily emails that are designed in a manner to work towards Purging, Accepting, and Manifesting. Each week we will focus on one category and address two energy systems.
Things that you will need for the program:
21 Candles, three each of color: red, orange, yellow, green or pink, blue, indigo, violet, golden
Blank paper for writing and burning
6x Light Language LIVE Group Energy Calls
Date: July 19th, July 23rd, July 27th, July 30th, August 2nd & August 6th
Time: 10:30 AM EST (Eastern USA) 9:30 AM CT (Central USA) 8:30 AM MT (Mountain USA) 7:30 AM PT (Pacific USA) 3:30 PM UK (London) 4:30 PM CET (European) 8:00 PM IST (India)
The package includes 6 group sessions of 45 minutes each to support you during your 21-day journey. Harness the collective energies of the group and keep raising your vibration to make choices from the Highest plan and have any questions that may come up during the program answered. These LIVE group calls will help you clear ANY issue throughout your journey!!!
During these group sessions, your energy will optimize and create EVEN MORE FLOW towards more Money abundance and wellbeing! With each successive call, you will move closer to the 5D framework.
You will become a part of the energy powerhouse to provide support and strength to others, even if it means that you are not actively doing any interaction! Your energy vibration will soar like never before!
Your auric field will strengthen as your days are filled with positivity as you are manifesting at a much faster pace… Further, there will be a heightened sense of connectedness, calmness, worthiness, joyfulness, acceptance, and more! You will say 'YES" to more frequently, it will be easier to let go of negative energies, and you'll be in a constant state of Flow
21 Days of Light Language MP3 Transmissions
Date: Starting July 21, for 21 days
Every day, for 21 days, you will receive a SPECIAL email containing a unique Light Language Transmission needed to ascend to your Higher Self - along with the activity for that day. You will listen to a new Light language MP3 every day. Each MP3 has been energized to lift your vibration, and they must be heard in the order given.
Light Language downloads of the high frequency of codes and instructions will help you release whatever is not required in your system. They activate dormant DNA and enhance the quality of life as it works on ALL your bodies - the physical, emotional and spiritual.
After receiving these Light Language Transmissions encoded in these powerful MP3s you are guaranteed to clear yourself of programming that no longer serves you.
These MP3s are coupled with the LIVE calls and Facebook support to maximize your growth using the purging, accepting, and manifesting process - skyrocketing your results!
* Do not play these transmissions while driving, operating machinery or weights, or handling babies. These MP3s are extremely powerful and may have detoxifying effects such as overwhelm, dizziness, heaviness, and sleepiness.
21 Days of Jin Shin Jyutsu & Mudras
Jin Shin Jyutsu (JSJ) is a simple but extremely effective self-help technique for Self-knowledge and harmony. It is also called "The art of living". This means that all people have the ability to creatively shape their lives.
Incorporating this as a daily practice helps us to get to knowing, acknowledging and accepting ourselves. It provides release to pain or discomfort, alleviate acute and chronic conditions, eliminate stress and fatigue, promote optimal immune function, improve sleep and digestion, create emotional equilibrium, expand consciousness, and much more.
One can experience a significant and immediate reduction of physical, mental, and emotional stress as well as a profound state of deep relaxation.
To further amplify the results, listen to the daily Light Language MP3 while doing the finger hold.
21 Days of Colour Therapy work with Candle
The 21 days are divided into seven 3-day segments, with each segment devoted to one specific color. Each colour vibrates at a particular frequency and has the power to aid the natural healing process. We will work with colours to balance and harmonise our physical and energy chakra system to contribute our overall well-being and build a healthy Money Relationship.
21 Days of Writing Activities
Writing is incredibly powerful - and often underestimated in the process of healing and shedding beliefs. The act of writing is a direct line of communication with the Universe. You put down things that no longer serve you and things that you desire. This brings a sense of balance and alignment that the Universe reads into.
During this course you will discover powerful writing exercises that will help you take your manifestation to the next level!!
"Which color wallet is good for you to attract money? When you hand money to someone, should you fold it first? In which direction should you keep your office space?"
Zeenat's practical tips will provide an answer to all of these & help you attract more money in your day-to-day life. You will receive simple and fun tips that are practical and yield results to help attract more money & prosperity.
Access to Facebook Support Group for 3 months including 21 days of the program
When you decide to invest in this package, you become part of an Exclusive Private Community on Facebook with like-minded people who are working on their money-mindset just like you! You can interact with the group energies and you'll have direct access to me!!!
I will be in the group to answer your questions, do impromptu energy work based on the group energy, laugh with you, encourage you, and be honest with you. All these are only available within the group!
You are also encouraged to share your success - however small it is - and great happenings throughout our journey together!
The 75 Blocks To More Money
This is a list of blocks that people experience which are
Empowered by self
Empowered by family and society
Empowered by Values - Through Life Experiences
This list will be shared to you during the program
Program Completion Compilation
This document will contain 21 emails that have been shared with the participants. You will receive this after completion of each week.
Total Package Value $2217
From Heartache to Joy Special Offer $197
Special Beta Pricing: $97!

DISCLAIMER: The information on this site is not intended or implied to be a substitute for professional medical advice, diagnosis or treatment. All content, including text, graphics, images and information, contained on or available through this website is for general information purposes only. Please see a medical professional if you need help with depression, illness, or have any concerns whatsoever.
WE DO NOT OFFER MEDICAL ADVICE, COURSE OF TREATMENT, DIAGNOSIS OR ANY OTHER OPINION on your conditions or treatment options. SERVICES OR PRODUCTS THAT YOU OBTAIN THROUGH THIS WEBSITE are for information purposes only and not offered as medical or psychological advice, guidance or treatment.
CONSUMER NOTICE: You should assume that From Heartache To Joy has an affiliate relationship and/or another material connection to the providers of goods and services mentioned on this page and may be compensated when you purchase from a provider. You should always perform due diligence before buying goods or services from anyone via the Internet or offline.
REFUND POLICY: Please know that in order to honor the Law Of Energy Exchange, all exchanges need to be fair energetically. We love and honor all of our valued listeners and speakers. We are happy to offer a hassle free, 30 day Money Back Guarantee to our customers to help them decide if a certain product works for them or not. However, in order to honor our speakers and their hard work we can only offer refund on one package for every customer per 90 days. Multiple refunds by same customer within 90 days will not be accepted. If speaker's offer involves personal sessions, then guarantee will be voided if the session has been availed. Additionally all refund requests should be sent within the 30 day guarantee period. We thank you in advance for respecting the energy exchange.
Copyright © 2020 - Eram Enterprises Inc - All Rights Reserved