POSTPONED Until a Future Date in 2023
5 of FHTJ's Most POWERFUL Healers Unite to Help You Custom Build Your 2023!
Get ready to take your energy healing journey to a whole new level!
Join us for an immersive virtual retreat, featuring 5 world-class Master Level Energy Healers. Let their collective strength set your powerful intentions in motion as we blaze into 2023!
Whichever area you need a breakthrough and custom build your life, whether it's in relationships, health, wealth, happiness etc...
This virtual retreat is designed to get you there!
Not only does this retreat include these 5 powerful master level healers, they are also bringing their MOST POWERFUL energy work to help YOU breakthrough and custom build your life for 2023 and beyond!
This is the BEST New Year's gift you can give yourself!!
If you are TIRED of not having it all...
If you are TIRED of giving yourself excuses...
If you are TIRED of being stuck in the same place year after year...
And if you are READY to jump in with both feet we just need one thing from you...
YOUR FULL COMMITMENT TO YOUR SUCCESS!
A commitment that you are ABSOLUTELY READY to have it all and are ready to do what it takes. If we have that commitment from you, our healers are here to help you make it happen!
This 5-day virtual retreat will give you the healing needed to CUSTOM BUILD your life in 2023 and beyond.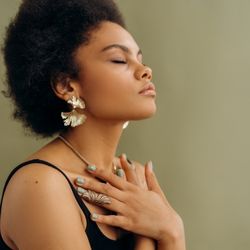 Experience POWERFUL energy work and attunements from five of our top healers during five life changing sessions that are designed to set you up for an amazing 2023. Get ready to create lasting and meaningful change, whether it's related to health, abundance, weight loss, happiness or success - we have something for everyone!
You must be warned though…
This retreat is not for everyone — only those who are truly serious about having a breakthrough in 2023 should consider coming. We've assembled some of the FHTJ's top, so you can be sure that you will receive the highest quality healing possible.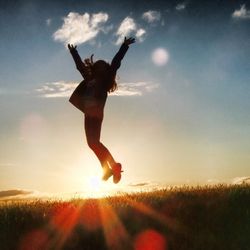 Each session is designed to help you move past your blocks and challenges in ALL areas of your life so that you can start manifesting your vision into reality in 2023.
During these live sessions, not only will each healer offer healing, clearings and attunements, they will also work 1-1 with attendees that will act as a proxy for EVERYONE in the sessions to give you the support in taking those first steps towards achieving your goals in the most effective way possible.
Custom Build 2023 Virtual Retreat $297
Join Before December 17th to SAVE $100!

Early Bird Price ONLY: $197

REFUND POLICY: No Refunds After the Retreat Begins

Meet Your Custom Build 2023 Virtual Retreat Healers
Moonworker, Pain exterminator, Clearing expert, and retrograde specialist, Nidhu B Kapoor is owner and sharer of the world's fastest healing modality - WORDS (World Of Retrograde Decrees Switchsentences).
She is a word-scientist with the ability to decode messages of individual energies as well as universal energies of our time. The intuitive planetary reader brings her unique blend of technology to give you the quickest way to heal, shift, change and transform your life, your health and your wealth.
During the Custom Build 2023 Retreat, Nidhu is kicking it off with the topic that is in ALL of our minds...
It's that time of your life - when you get your head together but your body falls apart!
You want to work out, but just don't seem to find the motivation
You want to exercise like you used to, but the motivation has disappeared
You know you could eat healthier, but it's so hard to keep on track
You are not as tolerant of fools or toxic people, but damn, your belly has a mind of it's own!
You know you have lots of offer, but are held back by how you are looking
You are investing more and more into looking younger as a way to win the battle of the bulge!
You are perplexed that everything that worked before
There's no easy way to say this. The midlife, perimenopausal, menopausal body is not meant to be treated like a 30 year old body! This is the point where the body enters the energy conservation mode - a phase where we don't have the bandwidth, energy, motivation we used to have. Even if our mind is telling us otherwise, we are now looking for ways to get maximum bang for minimum effort. Lethary, exhaustion, procrastination, giving up easily, wanting to just relax at the end of the day - we don't have the drive to work-out that we once did
Enter, The Workout WITH Words!!
Unbelievable but true - you can say certain words and your body will start having reactions like it is working out!
Ubelievable but true - you can say one word and get your abs crunched!
Unbelievable but true - you get workout results WITHOUT working out!!
Unbelievable but true - You will experience the results INSTANTLY! without lifting a finger or legs!
Unbelievable but true - Workout WITH words is the answer to your prayers
Unbelievable but true - No diet, no meds, no exercise, not even a change in lifestyle! (even more unbelievable but true, these start happening naturally and on their own!)
1000s have experienced this revolutionary way of achieving a flatter belly, shapely body, shedding weigh and even getting to wear their bikinis with confidence
Your turn now!
Join Nidhu during the this virtual retreat to experience this powerful energy healing for yourself!
Nidhu's Clients Get RESULTS! Check These Out…
"I have shed 16 pounds in a month without dieting or exercising too much (although Nidhu asks us to walk for 20 minutes). Bring on the next program!" ~ Claudia
"I have dropped 10 pounds so far! And all my clothes fit looser! My 'skinny, skinny' jeans almost fit comfortably!" ~ Kasandra W
"Have reached my weight goal of 54kgs... Feeling lighter and brighter... Trim and more trim... I am looking fit and fitter I have shed a lot of my emotional baggage too... My face would be quite swollen often, not it looks depuffed. Must have shed half a kg from my face AND Market Bonds and shares have increased in value too" ~ Vineeta C
"I have shed the 2kgs I needed to with this program!!" ~ Manisha Mody -Chande
"Have moved to size M from XL. Clothes from 12 years are looser and I've just released another 300grams slowly inching to pre-marriage weight too" ~ Radha N
"Feel slimmer & my clothes are feeling looser. My biggest hurdle was sugar cravings which have disintegrated. Surely Slimmer!!! My bloating has gone down. I feel more lighter and straighter." ~ Gina Livingston
"Have taken off 4 inch from tummy.... Feeling Awesome... Body feeling lighter. When I do the fat burning Decrees, I feel my stomach burning fat" ~ Preeti Mota
"Today I was able to button a pair of pants that I usually leave unbuttoned and I didn't even realize it for a couple of hours because I am slimmer and trimmer!!!" ~ Gwen Lepard
Tarek "Bliss" Bibi is a rising star who has already changed the lives of over one million people worldwide. Tarek works with business women and men on the spiritual path to help them "Thrive Doing What They Love!"
Through his revolutionary Infinity Healing modality he is able to help his clients achieve and manifest their hearts desires with infinite ease and grace even if they have not been able to achieve their results elsewhere.
Tarek will be offering a powerful life changing Infinity healing Abundance Activation. This process is Tarek's life work and he is ready to share it with you in the Custom Build 2023 Retreat!
During this activation you will clear the blocks to:
Experiencing more financial abundance, freedom and empowerment
Align more powerfully with your souls ultimate purpose
Share more freely your gifts,talents and abilities
Manifest more clarity
Manifest more aligned opportunities such as a dream job, soul clients, new stream of income
Gain more confidence, self value, belief in self, trust, safety
And so much more!
This process will clear all limiting beliefs, fears, emotions and root traumas once and for all from the root of where they stemmed from.
Tarek Helps His Clients Change Their Lives! Check These Stories Out!
"With Tarek's healing and guidance. I've had so many clients reach out to me. I've made over $70,000 in just a few months!" ~ Sony
"I received the cheque but there was an extra zero at the end of the $500! I received $5,000!" ~ S.M.
"After listening to Tarek's Audio program, it has just given me the busiest and most profitable weeks of this year!" ~ Blair
"Paid Off 53,000 in Debt!" ~ Jalata
"I've experienced an over 300% increase in clients over the course of the year!" ~ Stacy
"100,000 in school debt suddenly disappeared." ~ Christine
"Within three weeks I had amazing results that netted me nearly $10,000 the first month in effortless sales where I had been struggling for many months!" ~ Kris
"I manifested an unexpected payment of $1000 usd" ~ Lilia
Grace Hom is an alchemist, medical intuitive, and speaker with over 20 years of combined experience in health care and alternative healing. While Grace is known for her ability to tune into subconscious and intergenerational issues, she is also an expert in helping others to reprogram their subconscious beliefs so that they are empowered to create new self-affirming and uplifting beliefs. She holds sacred space for everyone to discover and embody their natural gifts for healing and living an awesome life.
During the Custom Build 2023 Retreat, Grace will be activating the strongest microbiome you had in all lifetimes and upleveling the amount of mitochondria in every cell to support you to have energy, momentum, balanced mood and so much more.
Clearing all environmental toxins that compromised the workings of both the mitochondria in every cell and our microbiome.
You'll feel energized and ready to take on life. Relistening to this activation will super charge your body to heal, regenerate new mitochondria and replenish your microbiome with good gut bacteria.
Every cell requires energy to do its work and that's where quantum mitochondria comes in to support all the cells of your body to produce ATP, cellular energy to support all functions of organs and organ systems.
A healthy microbiome enhances the work of mitochondria, giving you the raw material to support health, longevity and balanced mood.
We loose mitochondria in the aging process and we can also compromised microbiome function with lifestyle choices.
This breakthrough from Grace will support your body to reverse mitochondria lost and microbiome malfunctions. You will be supported to feel better from the cellular level and gut level.
What better way to start the New Year than to replenish yourself from the cellular level up.
It's a leveling up your body has been waiting for!
Grace's Clients LOVE Her Work and Get Results Too!. Check These Out.
"I was taking eleven different supplements and after one session with Grace, I no longer needed six of them and the dosage was cut in half for the remaining five! Most issues with my thyroid have completely cleared." ~ Renee
"What I found amazing was I found that my knees began to feel nicely warm, like I was putting a warm salve on it when Grace was doing energy healing on it. I rested for 30 mins and upon standing upright, I discovered that I no longer felt like I was going to fall down immediately. It felt better than it had in a week. 14 hours later — I am stacking firewood with little-to-no pain!" ~ Keith
"I have been sleeping consistently through the night since our session 2 weeks ago instead of having to get up to urinate 2 or 3 times." ~ Gary
""I find myself making more choices that are self-nurturing and, after many years, again exploring how my vision can best be created and expressed." ~ Karen
"I am a completely different person now, than before working with Grace, when I was struggling physically, mentally and emotionally, I was attracting friendships in my life that were very painful and I was very Pissed off and my life now is peaceful, I experience more Joy, much better health after struggling with Lyme for over two decades, my teeth feel so much better." ~ Robin
"I was having an allergic reaction to something and Grace cleared the inflammation that made my face red. My hot skin cooled down and stopped itching." ~ Sophia
"Grace makes a chronic issue feel like a simple task to transform and she makes you laugh so much while transforming such deep issues." ~ Linda S.
Dawn Rahdianze Shantal Krystal is an Internationally Recognized Voice Sound Energy Healer, Medical Intuitive, respected Intuitive Life Coach, Soul Reader, Medium, Pain Release Expert and Best-selling Author of "4'" Books. Dawn is passionate about helping people clear emotional and physical blockages, so they can manifest from their higher selves, step into their full potential, and lead their lives and businesses in ways that align effectively with their souls' purpose
Get ready for Full Body Energetic Balancing for 2023 as Dawn takes you through a 2 part healing and clearing.
During this healing, take away what you don't want and bring in what you do want in 2023. This gives your Soul a clear direction in where it you want to go in all areas, health, success and happiness.
Healing Part 1 will get rid of EVERYTHING you don't like about your life...clearing the Old.
Healing Part 2 will vacuum in from the Universe beyond quantum Speed EVERYTHING you do want as your reality going forward in 2023.
You will also...
Discover how to energetically upgrade your DNA to repair your entire body system
Discover how to take back control of your overall health, so you can feel vibrant and full of life
Learn how to access Source frequencies to keep your body operating at the Highest Level at all stages of your life for the Rest of your Life
Find out how to restore your DNA cells to completely restore your body to live a Longer Healthier Life
Witness and experience POWERFUL live mini healings for ANY health issue you are facing
Dawn's Clients LOVE Her Energy Healing! Check Out These Results!
"OMG!!!! I Absolutely Mp3s! It is magic and it works without any medical procedures!!! Blessings Always" ~ Candace (IL).
"Dawn is the Real Deal!!!! She is a Gifted Healer with Many Healing Abilities to Heal your Aches & Pains Fast!!!" ~ Kathy
"Dawn is a Pioneer on the Fore-Front of Future Healing on this Planet Earth! She is definitely a Blessing from the Creator!! Love you so much for your healing work! Your an Angel! Love" ~ Patti
"I Love the Mp3s, I can actually feel my fat melting Away!" ~ Tina
"I feel the Powerful Sound Vibrations from Source when I listen to the mp3's! They make me feel so Awesome & I can feel them working." ~ Julus
"Love Love Love!!! My new Body!!! So simple and easy ..." ~ Alexandra P.
"I have experienced Anti Aging for several weeks and recently purchased your facelift. Amazing results ... but as my boyfriend is experiencing both Anti Aging and the pain Package. Thank you for being here for us, Dawn" ~ Mahalo
"I am so incredibly grateful for this transformation and the session. I don't think I have ever felt so 'seen'. To say you have changed my life for the better would be a meager understatement.Thank you, thank you, thank you!!" ~ DP.
"Wow! I am seeing the weight melt off and it's only been a week!" ~ Michael
"I can feel the Powerful Energy working through the recordings Everytime I listen. I am so grateful. Thanks!" ~ Liz
"I Absolutely love the bonus mp3!!! I listened to this before my class reunion and everyone thought I looked so Age-Less!!! Thank you Dawn! You are magical..." ~ Bree S
Virginia Rounds Griffiths is a Spiritual Coach & Teacher, Energy Alchemist, Medical Intuitive, Past, Present & Future Trainer & Financial Freedom Entrepreneur. She is passionate about helping those who need energy transmuted and transformed in their environment, in their personal energy fields, physical bodies and any other areas they require, from negative to positive allowing them to access those infinite possibilities which is their birthright.
During the 2023 Breakthrough Retreat, Virginia will take you through an energetic healing process that will raise the frequencies, energies and vitality for all those that attend.
She will clear stagnant energy and then infuse them with high energy and vitality enabling you to feel alert, invigorated and ready to start 2023 as your most powerful self!
During this session you will...
Learn how to tap into the inner reservoir of infinite Joy, happiness, wellbeing, creativity and clarity for your positive future
Discover how to conquer stress and anxiety simply and easily
Discover how to go to your Heart center and connect with Source Creator
Lean why grounding is so critical as we weave our life on Mother Earth
Understand how your life does not have to be mundane and without vivacity or filled with the joy of living
Grasp how simple it is to connect to abundance in all it's forms
Virginia's Clients Get FAST Results! Check Out These Stories.
"I feel your gifts are the cure. I still don't know what your gifts are called in the physical world, but YOU are surely a miracle heaven sent to me individually and collectively to help myself and others." ~ Chris
"My pain went from a Level 6 down to a Level 2 in minutes!!! The healing continued & two days later I was able to walk pain free!!! Which is why I am looking forward to dancing tonight on Day 3! Thank you, Virginia!" ~ Peg
"You were able to assist with releasing entities, thought forms and implants. I had a real sense of this happening throughout my body and was able to see through my third eye (with your guidance) where the implant was and see it release (and feel the shift)." ~ Davinder
"Virginia could sense that there were a lot of entities in my family members and myself. She was able to remove these for the whole family. I would recommend Virginia to others." ~ A. Hilton
"Virginia cleared so many things with such an easy technique, including entities, blocks, this heavy feeling I had been feeling in my heart for months that I knew was coming from a spirit and not medically related." ~ Chris
"Virginia and her team of Angels removed entities, repaired tears in my auric field, cleared my etheric, emotional and mental bodies/fields, cut cords, repaired some damage to my chakras and so much more…" ~ Lesley
"The following day after my session with Virginia I was surprised and really pleased to notice a new level of confidence when I was doing healing work and I also felt a deeper trust with my work. Thank you so much Virginia." ~ L
"Virginia has extraordinary gifts from her TEAM as she calls them – I am amazed at the change in the texture and the taste of the food and liquids that result from the process that she uses to charge these edibles….amazing!!!" ~ Charlie
"Virginia and her TEAM stepped in immediately and my migraine cleared in minutes. They performed a huge clearing of the toxins in my brain, pineal and pituitary glands, my brain stem and spinal column and central nervous system. I am literally amazed at the process and very grateful this treatment works as it does." ~ Yvonne
Let this experience be the kickstart your breakthrough journey needs, so come join us on this incredible journey of self-discovery. You won't regret it!
Take advantage of this amazing opportunity to jumpstart your transformation and commit to lasting change in 2023 with Breakthrough 2023 Virtual Retreat. Reserve your spot today!
In the words of FHTJ founder Eram Saed, "When a bunch of people that are very committed, very serious about transformation get together..That group itself will have very powerful energy to make big changes".
Let's create something amazing together for 2023 and beyond!
Custom Build 2023 Virtual Retreat $297
Join Before December 17th to SAVE $100!

Early Bird Price ONLY: $197

REFUND POLICY: No Refunds After the Retreat Begins

DISCLAIMER: The information on this site is not intended or implied to be a substitute for professional medical advice, diagnosis or treatment. All content, including text, graphics, images and information, contained on or available through this website is for general information purposes only. Please see a medical professional if you need help with depression, illness, or have any concerns whatsoever.
WE DO NOT OFFER MEDICAL ADVICE, COURSE OF TREATMENT, DIAGNOSIS OR ANY OTHER OPINION on your conditions or treatment options. SERVICES OR PRODUCTS THAT YOU OBTAIN THROUGH THIS WEBSITE are for information purposes only and not offered as medical or psychological advice, guidance or treatment.
CONSUMER NOTICE: You should assume that From Heartache To Joy has an affiliate relationship and/or another material connection to the providers of goods and services mentioned on this page and may be compensated when you purchase from a provider. You should always perform due diligence before buying goods or services from anyone via the Internet or offline.
REFUND POLICY: Please know that in order to honor the Law Of Energy Exchange, all exchanges need to be fair energetically. We love and honor all of our valued listeners and speakers. We are happy to offer a hassle free, 30 day Money Back Guarantee to our customers to help them decide if a certain product works for them or not. However, in order to honor our speakers and their hard work we can only offer refund on one package for every customer per 90 days. Multiple refunds by same customer within 90 days will not be accepted. If speaker's offer involves personal sessions, then guarantee will be voided if the session has been availed. Additionally all refund requests should be sent within the 30 day guarantee period. We thank you in advance for respecting the energy exchange.
Copyright © 2022 - Eram Enterprises Inc - All Rights Reserved