The Angels of Atlantis wish to illuminate your path so that you may create even greater love, peace, truth, abundance, well-being, and joy in your life and play.
Ancient wisdom stream is now open for you to absorb so that you may reach a form of Mastery, a divine function that will provide abundant easy flow through your sacred and temporal life. This means you will become a 'soul-surfer', a 'flow-er' of the material plane with earth, water, and air energies assisting you, whilst the fire of the celestial frequency sets you alight.
In brief you are being invited to become a human reflection of the great Angel Architects of Atlantis – you are becoming a HUMAN ANGEL!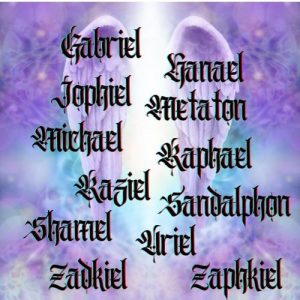 This Aquarian Era's stream of the love-light circuitry has opened us all to become truly informed by the magic of the great Angelic Sorcerers of Atlantis – twelve beings of light who specifically came to Earth at this time of vast transition for they are the true celestial wisdom keepers of the Crystal Skulls of Atlantis.
They have much to teach us about the magic that may open within our bodies for the incarnations we are living, ancient Atlantean magic which has waited until now to tell its story.
You see the Angels emerge from the source of all life, from the source of all intelligence, from the source of all heart wisdom, from the great Divine Being whom we know as the Divine Mother-Father intelligence of the Cosmos!
A note was struck by the Angels in the supernal sound at creation, which you replicated at your own birth. For from the non-physical you were created, you created you, and now within the physical plane your soul continues to create as a 'flow-er' of the Source, as a Sorcerer of the mystic flow.
1

Please develop a keen awareness of this essence where your divine presence feels through each sense - fully open and clearly focused.

2

Please create an immediate consciousness of your breath and the creativity of its pranayama within your body, for it is your soul, and then each aspect of your flowing form will source itself from breath.

3

Please bring full attention to your pulse and with that attention feel the fullness of who you are as you fulfill your purpose by optimizing your creativity full of love and joy.
The Angels say to you that when you engage thus, you will live the greatest and grandest vision of you, you will become a fully individuated continuation of the 'all that is'. For when you connect with this flowing aspect you will fold into unity consciousness and sense the unconditional love of the one-ness and eternal the all that is and shall be for evermore!
This is not a mental task this is a sensory composition that will allow you to become truly embodied and rich in the Mastery of Illumination.
Now please follow the directions and teachings from the Angel of Atlantis Emissary – STEWART PEARCE – who is willing and waiting to take you on that journey!
TO TRULY HELP YOU CONNECT WITH THE ANGELS
STEWART PEARCE
ANGELIC EMISSARY & RADIANCE COACH
has prepared a series of offerings that will uplift you
into a place of pure bliss connection with the Angelic Kingdoms.
Through the non-local field of abundant light, we know as the Source,
you will be assisted into knowing the unity consciousness of the Divine
Total Package Value $4700
From Heartache to Joy Special Offer $247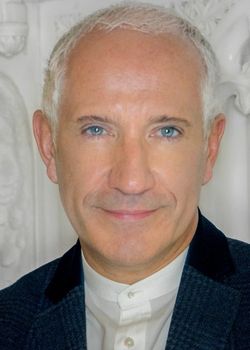 STEWART PEARCE is a world-renowned Master of Voice & Radiance Coach who has spent the last forty years as the go-to Celebrity Mentor for the great and the good, and so his pedigree and reputation precede him wherever he goes. Stewart's work has inspired change during key moments of history, as we can read in his book concerning the late Diana Princess of Wales – DIANA THE VOICE OF CHANGE. Stewart is often found standing in the wings, helping thought-leaders and change-makers to achieve a more authentic presence so that they may rise to their full potential, broadcasting their passionate message into the world.
In addition, having been awoken to cosmic intelligence since childhood - in 1987 Stewart miraculously met a Council of Light in the form of the Twelve Angels of Atlantis on Glastonbury Tor during the Harmonic Convergence, and since that time he has been their Emissary, sharing the intelligence of this communion of advanced Light Beings with people like yourself.
Royalty, Superstars and People from all Walks of Life have been uplifted and activated by the Angelic frequencies that Stewart Pearce shares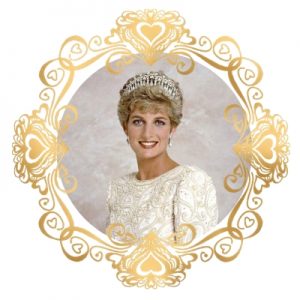 "Stewart's gift is incalculable. His timeless wisdom and practical knowledge are unique and give him a leading-edge position as a Master of Voice & Performance who not only coaches but truly heals. Stewart is an inspiration to us all and has helped me personally with such lovely generosity. We all need Stewart in our lives!"
~ Diana, Princess of Wales
Genius
"Now, finally the truth about Atlantis can endorse and improve the lives of a multitude. Please read this Master's writing, and flock to his genius, for it is truly authentic."
~ Shelley Von Strunckel, astrologer and newspaper columnist
Learn to become a Human Angel
"In the Angels of Atlantis Stewart discusses how we are preparing for transformation into our ultimate state of Homo Luminous to live as human angels."
~ Sarah Ince, Ecoluminescence
I had visions of myself in Atlantis
"The Angels of Atlantis opens with descriptions of the twelve angels, and of Atlantis. You may have heard much described about Atlantis before, but there is something very moving in Stewart Peace's descriptions that feels like you are being pulled back into that ancient time. I have had visions myself of Atlantis, mostly of the underwater pyramids, and some amazing chambers of healing - but also from the experimental side with genetics. Whatever vision you have of Atlantis, it is likely to pique your curiosity, and I feel Stewart brings a balanced view of Atlantis, one that will assist to heal you from any falling into duality through the twelve Angels and what they offer in their chapter. The amazing artwork by Richard Crookes draws you in, as it is mystical, magical, alchemical, and full of light. Stewart discusses how we are preparing for transformation into our ultimate state of Homo Luminous - to live as human angels. He discusses how the higher harmonics will move through the higher dimensions and eventually merge with the source of ALL THAT IS."
Masterpiece
"Stewart's latest book is an extraordinary piece of work. The Angels of Atlantis is a masterpiece with new and unique information that cannot be found anywhere elsewhere are many books on angels, but this book can be described as technical as well as setting a picture to what the Angels of Atlantis are, how they work, their history', how one can access these supernal forces. Stewart has surpassed himself with every book he writes, and he has done this once more. If you only buy one 'spiritual/healing/angel' book...I recommend it is this one; it's all you will need and everything is in it. There is no just pure, beautiful, powerful and practical information."
~ Gerald Lyons
The Angels Feel So Close
"I LOVE how the Angels feel so close when I read this book! 'The Angels of Atlantis' is infused with wonderful illustrations and profound knowledge of the Angelic realm especially with regards to the ancient civilisations of Egypt and Atlantis. Stewart's amazing ability to translate the beauty and infinity of spirit into a comprehensive, clear and enrapturing reading is a great gift to the world. This book will quench your thirst for spiritual information and lift your soul to the eternal light where the Angels come from."
~ Marta R
Total Package Value $4700
From Heartache to Joy Special Offer $247
60 Minute Private 1-1
SOUL READING WITH STEWART AS MASTER OF RADIANCE
Shape your soul's path of destiny with a 60 minute Soul Readings with an Angelic Emissary and Master Seer.
This session will allow you to truly live your soul's purpose, whether this be for healing, transforming, or seeking creative clarity over major or minor challenges.
Many people are feeling confused or lost at this time of vast change, and so by reviewing the soul's language of feeling and metaphor, we can find vitality and grace that heal the physical, emotional, and mental aspects of our soul's path.
As an Angel Emissary, Stewart will invoke specific Angels to help assist you in the necessary processes for a huge quantum leap, a leap for you to be uplifted!
THIS OFFERING will bring you to:
The quintessence of who you truly are as a spiritual being having a human experience
The soul reading will give you the main mechanism that will bring you as a 'flow-er' of the Source deep into the experience of one-ness and therefore of paramount ease
Stewart will radiate the Angels Prana to contain your field and heal any energetic tears
Stewart will see you and hold you in that refines seership, so that you experience your very own pathway of soul belief connecting you with the unity of the Cosmos, increasing your level of devotion for the Divine - for when our love intensifies, we feel the desire to prolong our dedication and discipline, and reap sacred gifts
The Angels will give you shimmering connections to awaken your Divine splendor
A greater clarity of how your creative path may open to you to find the creative success and material wealth that is measured by sustained joy
Sense that you are truly an enlightened being lighting up each aspect of your life's creativity and thriving
THE SCROLL THE GREAT ANGELIC INVOCATION
Connect directly to the mind of God using this Scroll!
The prayer inside of this Scroll invocation creates a neural pathway that functions like a ladder straight into the consciousness of the Divine.
Heartfelt prayer always kindles a vast response from heaven, from the Angelic communion, and therefore this invocation will bring you healing and protection. And wouldn't you agree that in our current world with so much dramatic change and exposition of the shadow, we need the Angels to protect us, to please draw us into feeling ALL ONE!
THIS OFFERING will bring you to:
Sensing the Angels uplift you will allow an ancient wisdom arising from deep within the Cosmos to flow through you
Experience your very own pathway of powerful belief connecting you with the unity of the Cosmos
Experience what it is to be a constituent part of God's plan through the Angels
Noticing how spiritual substance will come from material manifestation when you are alight with love and joy
Live the greatest vision of you as a Master-Mistress Creator within the Universe
Full connection with Unity Consciousness and therefore with the 'All That Is'
Developing a much more reliant prayer sequence that is enlivened by Source Energy
THE SCROLL OF THE 'I AM PRESENCE'
Refine your powers of creative manifestation as this Scroll reveals the precious power of the I AM PRESENCE!
This gift from the Divine has existed for millennia and when regularly used brings God's holographic presence deep into your life, electrifying your cellular body and allowing you to feel that part of your soul purpose which illuminates the conviction of unity consciousness.
Release karmic ties that burden your life which uplifts you into the celestial rays that are received at this time of the Age of Aquarius from St Germain
THIS OFFERING will bring you to:
The ability to connect with the spiritual laws that balance the material reality of our lives with Divine wisdom
The experience of filling one's material consciousness with the miracles of the Cosmos and so recognizing that the magic and miracles are simply changes in perception
Being nourished by the Universe as the course of your life is determined consciously, and in step with Divine Will
Recognizing that each of your excellent creations are expressions of the Mind of God
The knowledge that an Atlantean pathway has opened for you which will generate huge force for the revolution of your consciousness that your cells will produce
Sense that you are truly an enlightened being lighting up each aspect of your life's creativity and thriving
Feel yourself to be a child of God at whatever age, and the more you feel this innocence the more you will connect with the infinite intelligence of the Divine
THE SCROLLS OF URIEL, GABRIEL, RAPHAEL & MICHAEL
Connection to the four Archangels who govern the four Elements is designed to align you with the inner pulsations of the Angelic Communion!
By meditating on these four scroll-like icons you will be holographically connected to the Angels, a force that will assist your soul's magic to bring peace, joy, abundance, and infinite love.
This will prepare you - once healed from your karmic ties - to be a being of such LIGHT that you will become a HUMAN ANGEL.
These Four Wonderful Archangels will allow you to:
Turn your sensitivity into a tool
Turn your sensitivity into a purpose
Use your sensitivity to create meaning in the world
Use your sensitivity to tune you into being a superpower
THIS OFFERING will bring you to:
The deep calm of the Four Archangels, whose healing empathy will enter your light field and dense body, will lull you into the security of the knowledge that lies within the Angelic Communion
You will feel a greater stillness in the Angels presence drawing you to connect with the Divine, and therefore you will receive the secret light codes that will elevate your being
Heaven sent you, will feel the Angels illuminating neural pathways within you, bringing you to the sense of your Divine Composure, choosing kindness and love at every turn
Be prepared to experience increased synchronicity, signs, symbols, and spirit manifestation, for this experience will enhance intuitive abilities
Feel the whole of your being bathed in a greater well-being and serenity
Developing a desire to devote, dedicate and discipline your life with an eternal connection to the Divine
Feel the light codes of the Angels permeating the whole of your life inspiring you to align with your Soul Family
BECOMING A HUMAN ANGEL MEDITATION
Angels live to feel whereas Humans live to know!
Angels do not need schooling as humans do, for they know the essence of everything through their highly electrified intuition.
Intuition is the soul of great thinking and intuition is the super-highway where the Angels roam carrying their distinct magic. Intuition sounds like the laughter of a bubbling brook or the wind moving through the trees, and the ease of intuition is as natural as the gurgling of a happy babe, or the sweetness of lovers wooing, inspiring us all to stay looking for ways to love!
When we are grounded through stillness and quiet, the Angel's genius reaches our hearts us through their telepathic bandwidth.
When we are joyous and full of love their inspiration pours through us like pure spring water cascading through a fall of water.
When we are focused upon compassion their light amplifies the uniqueness of their destiny, which is exemplified for we Humans through the immense rays of their Cosmic Love.
THIS OFFERING will bring you to:
The mind of the Angels and so you will feel the creative force within the center of your life, rich with manifestation, abundance, and joy
Intuit more fully the excellence of your creativity and what your purpose on Earth needs to be
Feel the love of God and the Angelic Kingdoms supporting you and backing your creative evolution
Sensing the unique power of the Grail Crystal and the Angels creating light that nourishes and allows a direct transmission of Source Energy
Increase your level of devotion for the Divine - for when our love intensifies, we feel the desire to prolong our dedication and discipline, and so reap sacred gifts
The Angels will give you shimmering connections to awaken your Divine splendor
A greater clarity of how your creative path may open to you to find the creative success and material wealth that is measured by sustained joy
EVOLVING YOUR SOUL FAMILY MEDITATION
Your soul family will be those wonderful people who are skillfully able to flowingly and graciously be tuned your soul's accord, for they possess a similar frequency.
Between you, you will feel an inspiring connection moving beyond blood-lineage, which will be suffused by the vibration of implicit knowing - a love from sometime way before the timeline you currently vibrate within.
Your patterns of being together and process of relating will be through quantum communication, using intuition, compassion, unconditional love and empathy as your bridges.
THIS OFFERING will bring you to:
A truly unlimited connection with Source Energy and therefore the ability to be at one with the divine force of the source and the will to create great magic
Connection with the miracle mindedness of the Cosmos, where there is an unlimited flow and a plentitude of abundance. Or in other words, where there exists no resistance, scarcity, or fear.
Feeling how people are slowly entering your life who are in especial rapport with you, furnishing you with a sense of your soul family
Uplifting energies that will give you such a sense of union with the Source, as with your biochemistry and so with celestial joy
Expanding your intuition to be accommodated in an increased auric field of light
The easy resolution of physical or emotional challenges in your personal relationships
A greater connection with the multifaceted nature of the Cosmos, and all of its spirit intelligence
Total Package Value $4700
From Heartache to Joy Special Offer $247
May you have Heaven in your Heart, Stars in your Soul, and the beautiful Angels of Atlantis around you! Namaste - Stewart
The pain has completely gone and I will recommend him to all my friends and family…….I suggest you do too!
"The supernatural healing I received from Stewart and the Angels of Atlantis was absolutely astonishing! The fact that ANGELIC SOUND HEALING could shift the pain in my heart and chest wasn't something that I was aware of, yet through Stewart's amazing skill, compassion and intuition he made me feel so safe, I knew it would, and could. What an amazing man Stewart is, you feel so calm and warm in his presence. Then there is his power of intuitive deduction – WOW! The pain has completely gone and I will recommend him to all my friends and family…….I suggest you do too!"
~ Tracey Olman – Toronto
A fantastic coach!
"Stewart is such a fantastic Coach, and it was so refreshing to have a performing arts perspective on my business issues. I know that this will increase my financial manifestation process, elevating my worth to at least £250,000 per year!"
~ Sara Griffiths – Actress, QVC Presenter, and Entrepreneur
Thank God for Stewart!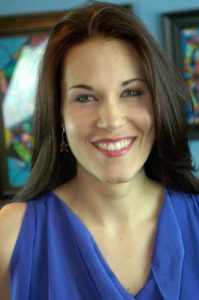 "Each being has his or her own unique frequency. This frequency is in fact made up of a multitude of frequencies, a bit like an orchestra is made up of several different instruments. When we tune our instrument we experience well- being, health and wealth, and this is what Stewart does in his unique way, he tunes us into our frequency and note. In fact, Stewart Pearce is nothing short of a Grand Master of this form of healing. Channelling the divine service of the Angelic beings who assist his craft, he is able to bring us back into a state of coherent, harmonic resonance, and thus drastically improve our lives. Thank God for Stewart!"
~ TEAL SWAN, Spiritual Alchemist. World Famous Lightworker.
Master Healer of Life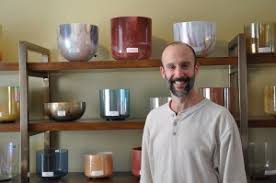 "Stewart is a Master Healer of life, and how to bring your Soul into your existence through practical real-world ways. With laser focus, he brings into form the word-frequencies necessary to cut through what holds a person back from their Souls Purpose and Mission, and consequently encourages a way to live an embodied existence. I have experienced personally and through observation, the nature of who and how Stewart is. He communicates all with limitless Grace, bringing about great change for those who choose a new path, or who wish to deepen an existing one. Stewart is masterful about the essence of what true Divine Healing and Relationship is. If you have an opportunity to be in his pres-ence.... take the step to experience yourself in a completely new, yet whole way!"
~ RON DAMICO, Healer and Spiritual Alchemist
Extraordinary Man
"I am happy to wholeheartedly recommend the work of this extraordinary man, to anyone who wants to discover themselves through their most potent art: the sound of their own voice."
~ Peter Harrison –Director of WATKINS BOOKS, The World's First Most respected, spiritual bookstore (established London 1893)
Incredible Gift...Stewart encourages and enchants
"Stewart has an incredible gift; his magic is one that reaches deep inside to release a life potential that transforms everyday existence. Stewart encourages and enchants this by being mesmeric whilst being present!"
~ Jane Swift
True Master
"There is nothing as empowering, enabling, or utterly mobilising as the impassioned voice of a leader like Stewart Pearce, who is a true Master"
~ Peter Cross DIRECTOR -Yellow Door Communications
Positive Results immediately for my career
"I saw positive results applying Stewart's techniques immediately….the transparency in my focus was obvious from the start, and I know this is going to promote my chance of formidable promotions!"
~ Allison Edwards Johnson – Director of CBS Television
Total Package Value $4700
From Heartache to Joy Special Offer $247
DISCLAIMER: The information on this site is not intended or implied to be a substitute for professional medical advice, diagnosis or treatment. All content, including text, graphics, images and information, contained on or available through this website is for general information purposes only. Please see a medical professional if you need help with depression, illness, or have any concerns whatsoever.
WE DO NOT OFFER MEDICAL ADVICE, COURSE OF TREATMENT, DIAGNOSIS OR ANY OTHER OPINION on your conditions or treatment options. SERVICES OR PRODUCTS THAT YOU OBTAIN THROUGH THIS WEBSITE are for information purposes only and not offered as medical or psychological advice, guidance or treatment.
CONSUMER NOTICE: You should assume that From Heartache To Joy has an affiliate relationship and/or another material connection to the providers of goods and services mentioned on this page and may be compensated when you purchase from a provider. You should always perform due diligence before buying goods or services from anyone via the Internet or offline.
REFUND POLICY: Please know that in order to honor the Law Of Energy Exchange, all exchanges need to be fair energetically. We love and honor all of our valued listeners and speakers. We are happy to offer a hassle free, 30 day Money Back Guarantee to our customers to help them decide if a certain product works for them or not. However, in order to honor our speakers and their hard work we can only offer refund on one package for every customer per 90 days. Multiple refunds by same customer within 90 days will not be accepted. If speaker's offer involves personal sessions, then guarantee will be voided if the session has been availed. Additionally all refund requests should be sent within the 30 day guarantee period. We thank you in advance for respecting the energy exchange.
Copyright © 2021 - Eram Enterprises Inc - All Rights Reserved